Test and Treat Training for Pharmacists
Test and Treat Training for Pharmacists
Now more than ever, pharmacists are at the front line of healthcare delivery, triaging and managing patients with acute and chronic conditions. This 10-hour advanced certificate equips you with the necessary knowledge, skills, and resources to evaluate for, assess, and perform point of care tests in the pharmacy. Don't miss the opportunity to provide the testing services your patients need.
Be prepared by taking this course that includes:
Pros and cons of testing in the pharmacy

Compliance checklist, including how to obtain a CLIA waiver

Procedures for PPE, specimen collecting, and devices to use
How to conduct tests for diabetes and hyperlipidemia
When and how to administer tests for COVID-19, Influenza, HIV, Hepatitis C, and Group A Strep
Documentation of hands-on specimen collection technique, specific to your pharmacy's operations
The course includes 13 lessons. Upon completion of the full course, pharmacists should be able to:
1. Describe current trends in pharmacy practice and point of care testing.
2. List the pros and cons of implementing point of care testing in pharmacy practice.
3. Describe the roles of pharmacy team members in providing point of care testing.
4. Review personal protective equipment (PPE) requirements for various point of care tests.
5. Explain the importance of following point of care testing policies and procedures to mitigate or prevent medication errors.
6. Recall steps for collecting specimens for diagnostic testing.
7. Discuss the epidemiology, signs, symptoms, and diagnostic criteria for various diseases (e.g., Diabetes, Group A Strep, Influenza).
8. Evaluate patient characteristics to identify individuals at risk for various diseases.
9. Compare and contrast the types of point of care tests utilized to test for various diseases.
10. Conduct an appropriate point of care test for an individual who has an indication prompting a disease screening.
11. Interpret the results after conducting a point of care test for various diseases to determine appropriate therapies.
12. Identify patient scenarios where pharmacists may prescribe appropriate therapies.
13. Select appropriate treatment or prevention therapies for eligible patients based on screening, test results, and evidence-based guidelines.
14. Create pharmacy-based interventions (e.g., counseling, monitoring plans, follow-up visits, etc.) for patients living with various diseases.
15. Collaborate interprofessionally with other providers (when appropriate) to achieve optimal patient outcomes.
Faculty:
Brett Barker, PharmD
Anthony J. Bolus, PharmD, RPh
Julie Breuer, PharmD Candidate, University of Iowa
Alex Evans, PharmD, MBA
Michele Fountain, PharmD
John A Galdo, PharmD, MBA, BCPS, BCGP
David Hachey, PharmD, AAHIVP
Monica Nikseresht, PharmD Candidate 2021, Drake University
Alexis Page, PharmD
Kathryn Schott, PhD
Elizabeth Skoy, PharmD, RPh
All faculty have no relevant financial relationships with ineligible companies to disclose.
This course was partially funded by an unrestricted educational grant from Roche Diagnostics Corporation.
Course fee includes course, course materials, and CPE credit submission to CPE Monitor.
Course is non-refundable.
Initial Release Date: February 24, 2023
Planned Expiration Date: February 24, 2026
Universal Activity Number (UAN): 0107-0000-23-112-H01-P
Application-based CPE Activity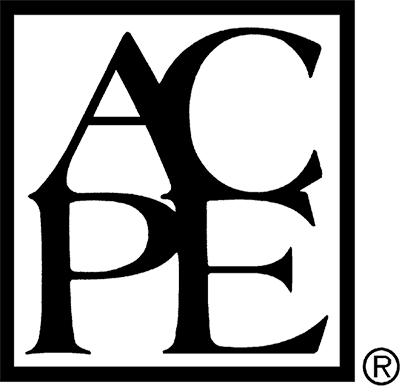 CEImpact is accredited by the Accreditation Council for Pharmacy Education as a provider of continuing pharmacy education. Obtain CPE credit by completing the course, followed by the exam and evaluation (if applicable). Once successfully completed, your course will appear in your Completed Courses tab. Access your CPE statement of credit at www.MyCPEMonitor.net.
¹CEImpact provides you with two (2) opportunities to complete the exam. The learner will not receive CPE credit after two failed attempts.
Additional information
| | |
| --- | --- |
| Duration | 10h 0m |
| Topic Designator | Disease State/Drug Therapy |
| ACPE | Yes |
| ACPE Topic | 01 Drug Therapy |
| Role | Pharmacist |
| Media-Type | Written |
| Release Date | 2/24/23 |
| CEUs | 1 |
| Rating | 5 |
| ACPE Number | 0107-0000-23-112-H01-P |