Avelumab for Urothelial Carcinoma – Improving Overall Survival?
Avelumab for Urothelial Carcinoma – Improving Overall Survival?
Treatment of inoperable, locally advanced or metastatic urothelial cancer usually centers on systemic platinum-based chemotherapy. This month's journal club reviews data on new antibody therapies that may prolong survival in these patients.
Upon successful completion of this application-based course, pharmacists and pharmacy students should be able to:
1. Describe the pathophysiology of urothelial cancer
2. Discuss the current standard treatment options for locally advanced or metastatic urothelial cancer (Ia/mUC)
3. Analyze the current evidence on the safety and efficacy of anti-PD-L1 antibody treatment for Ia/mUC
4. Assess strengths and limitations of a recent phase 3 study evaluating avelumab in Ia/mUC
5. Develop a conclusion for the clinical appropriateness of care based on a clinical trial
Kirollos Hanna
PharmD, BCPS, BCOP
Oncology Pharmacy Manager
M Health Fairview
Kirollos Hanna reports: Speaker's Bureau –Seagen, Astellas, BeiGene, BMS, Exelixis, AbbVie; Consultant–Seagen, Astellas, Rigel; Advisory Board–Seagen, Astellas, AstraZeneca, GSK, Sanofi, G1 Therapeutics.
To obtain 1 contact hour of continuing pharmacy education credit (0.1 CEU), participants must read the article cited below and attend the live webinar.
Powles T, Park SH, Voog E, et al. Avelumab Maintenance Therapy for Advanced or Metastatic Urothelial Carcinoma. N Engl J Med. 2020 Sep 24;383(13):1218-1230. doi: 10.1056/NEJMoa2002788. Epub 2020 Sep 18. PMID: 32945632. Available at: https://www.nejm.org/doi/full/10.1056/NEJMoa2002788
The article this month is from The New England Journal of Medicine and may be behind a paywall. We encourage preceptors to take advantage of journal access through university affiliation. Additionally, a free account to NEJM.org provides access to 2 subscriber-only articles per month, if access through a university is not possible. If you have any questions, please contact us at team@ceimpact.com.
*CEimpact provides you with two (2) opportunities to complete the exam. If there are two failed attempts, the participant will not receive CPE credit.
This course is included in our Pharmacist Subscription Service. To get more courses like this sent to you every month, sign-up for a
Fee includes course, course materials, and CPE credit submission to CPE Monitor.
Course is non-refundable.
Initial Release Date: September 8, 2021
Planned Expiration Date: September 8, 2024
Universal Activity Number (UAN): 0107-0000-21-236-H01-P
Application-based CPE Activity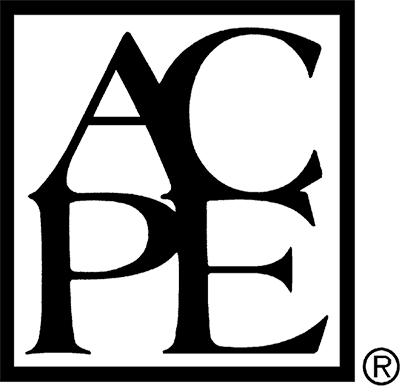 CEImpact is accredited by the Accreditation Council for Pharmacy Education as a provider of continuing pharmacy education. Obtain CPE credit by completing the course, followed by the exam and evaluation (if applicable). Once successfully completed, your course will appear in your Completed Courses tab. Access your CPE statement of credit at www.MyCPEMonitor.net.
¹CEImpact provides you with two (2) opportunities to complete the exam. The learner will not receive CPE credit after two failed attempts.
Additional information
| | |
| --- | --- |
| Duration | 1h 0m |
| Topic Designator | Disease State/Drug Therapy |
| ACPE | Yes |
| ACPE Topic | 01 Drug Therapy |
| Role | Pharmacist |
| Media-Type | On-Demand |
| Release Date | 9/8/21 |
| CEUs | 0.1 |
| Rating | 4 |
| ACPE Number | 0107-0000-21-236-H01-P |