After four years of undergraduate studies and three years of rigorous doctorate-level training, one might think that I would be more than ready to embark on my final year of pharmacy school and clinical rotations. Some days I would tend to agree with that belief – no more long days in the classroom, no more seemingly endless nights of studying, no more cramming for exams. Other days, not so much – I mean, who doesn't enjoy a good midday nap? Either way, here I find myself just one month away from beginning one of the most hectic, challenging, rewarding, and life-changing years that I will ever endure.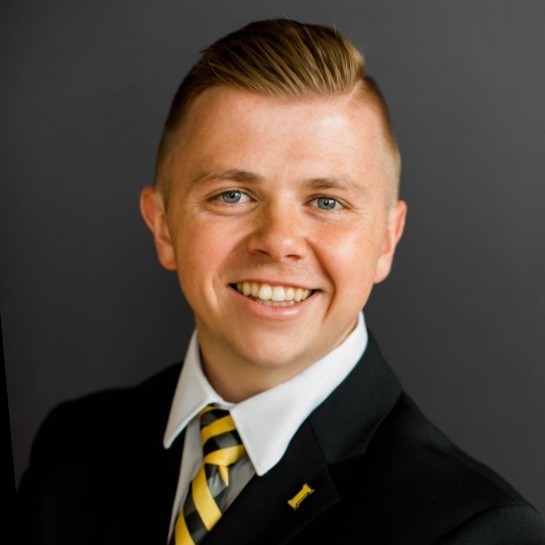 A little about me before I get too far – my name is Keaton Higgins, and I am currently a third-year pharmacy student at the University of Iowa College of Pharmacy. I was born and raised in northern Iowa in a town called Belmond. With a population of 2,500 people on a good day, I was raised to appreciate the value of hard work, respect, and the willingness to always lend a hand. This led me to begin my working life as soon as possible as a bagboy at our local Fareway. Actually, I would say my first work experience came at a much younger age. I would accompany my mom on her home visits during the summer. My rate was a lofty 25 cents per hour and at the end of the day, I could pick any toy I wanted at the store – within reason of course. My mom is still a pediatric physical therapist, and my dad used to design and build customized wheelchairs for individuals with disabilities. Through my parents, it was obvious to me at an early age that we were put on this earth to help people – and even more so the ones that may struggle to help themselves.
That is why it was easy for me to choose a career in healthcare. In fact, my parents are a huge part of my WHY that drives me every day to be the best version of myself, and I will never be able to thank them enough for instilling that in me very early on. But interestingly enough, they had little to no influence on my decision to become a pharmacist.
My senior year of high school, with every intention of becoming a physical therapist like my mom, I got offered a job at Bloemke Pharmacy – a rural, independent pharmacy in my hometown. I didn't take the job because I was interested in pharmacy, but rather it was one of the better-paying jobs in town for students, a good medical experience, and provided the opportunity for good references down the road. Through this job, I became certified as a pharmacy technician, learned the basics of medication dispensing and gained opportunities to interact very closely with our patients. I quickly learned the value pharmacists can have in their communities.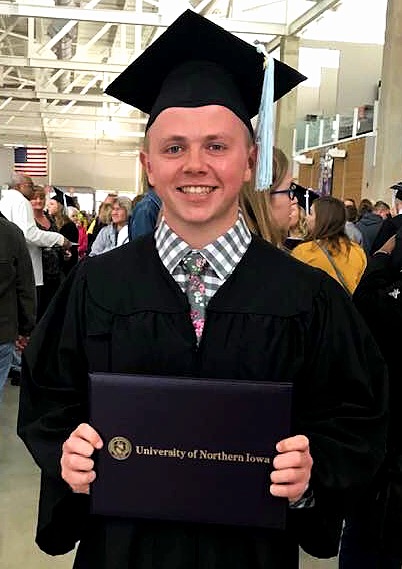 After graduating high school with my eyes were still set on becoming a physical therapist. I attended the University of Northern Iowa and majored in Athletic Training. Throughout my four years in Cedar Falls, I worked as a pharmacy technician to help offset some of the cost of day-to-day expenses while completing my degree. One day during my junior year at UNI while shadowing at a physical therapy clinic, I had the realization that I was not going to be fulfilled if I continued to pursue my goal of being a physical therapist. I still loved learning about sports medicine AND I was falling in love with my job at the pharmacy more every day. That was when I made the fateful decision to apply to pharmacy school while still pursuing my degree and accreditation in Athletic Training with an interest in integrating my knowledge of both areas into one – a decision I have never once regretted. However, I did have to make a very uncomfortable phone call to my mom to tell her that her son did not want to be a physical therapist after so many years! I got some strange looks from my friends and faculty within the athletic training department when I told them that I wanted to be the first student ever to attend pharmacy school after graduating from their program.
Fast forward to today after seven years of postsecondary education, the only things standing in the way of my Doctorate of Pharmacy degree are eight, five-week clinical rotations in three different states, an intense residency preparation cycle, countless projects, presentations and journal clubs while trying to work enough on the side to not go broke. Seems simple enough, right?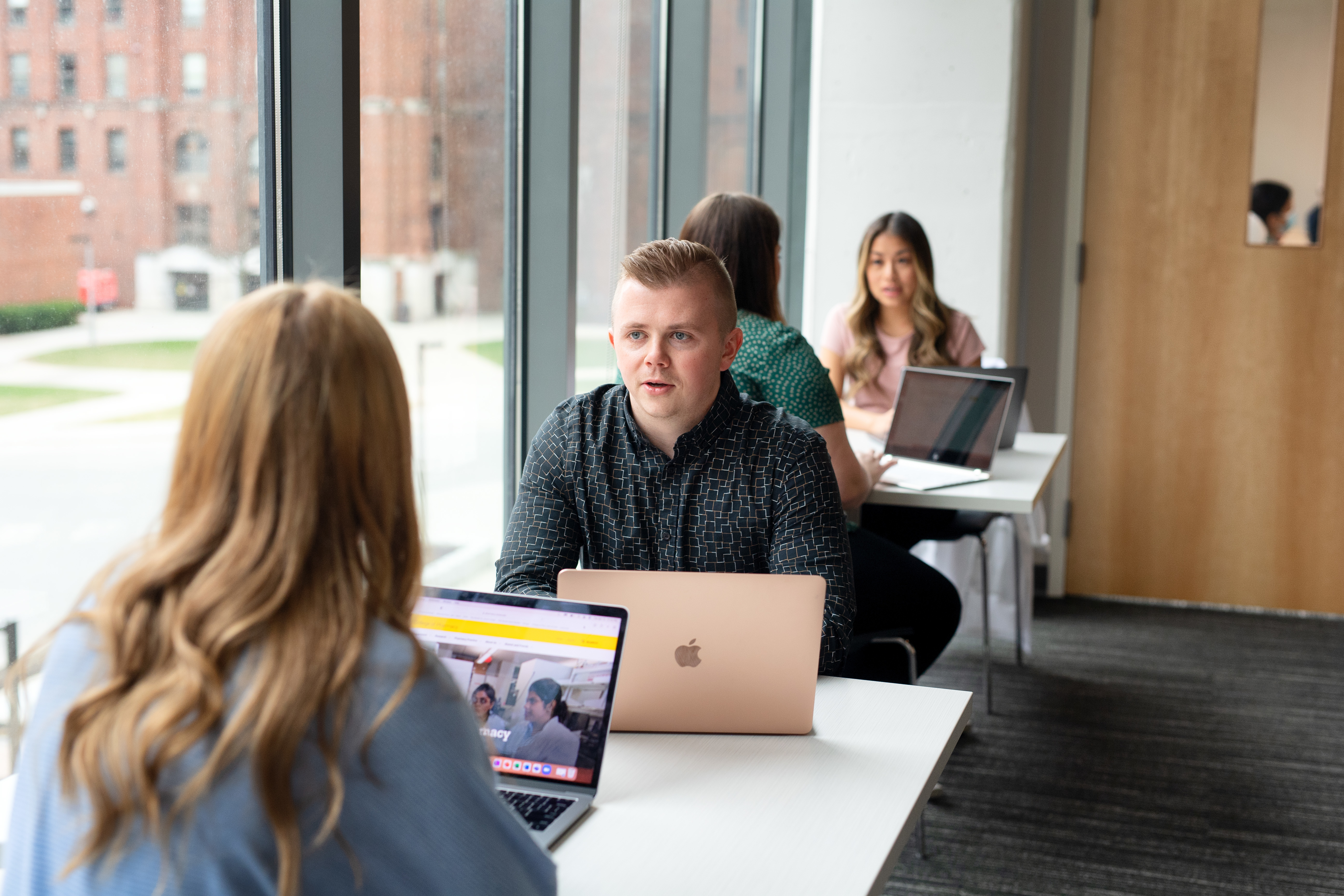 While I am equal parts excited, nervous, and anxious for my rotation year to begin, I feel blessed that I was placed at many of the sites that I had hoped to be assigned. I am lucky enough to attend a College of Pharmacy that has many alumni and strong relationships with organizations around the globe, and this provides us students with the opportunity to explore many different areas of pharmacy practice. Using this to my advantage, I secured rotations in several unique sectors that I am heavily interested in. Some of the rotations I'm most excited about include the American Pharmacists Association (APhA) in Washington DC, Eli Lily in Indianapolis, and Towncrest Pharmacy in Iowa City. I chose these rotational experiences because I believe they are all going to provide me with different yet invaluable learning experiences about effective business and management skills while also being on the front lines of pharmacy advancement – two areas that I am passionate about. Outside of rotations, I will also be helping teach a Leadership and Political Advocacy course and will be continuing my pursuit of integrating pharmacy roles into sports medicine – but more on that in later blog posts.
These past three years of days filled with demanding pharmacy classes, nights full of work and extracurricular activities, and every moment between studying or attempting to carve out time to recharge have prepared me for this moment in my life. As I begin this year-long journey through my rotations as a P4, I hope to utilize this space to offer guidance and perspective to younger pharmacy students, validation for my P4 peers, and perhaps a trip down memory lane for current pharmacists. I can't wait to see what the next year brings me in experience, people, and memories, and I'm excited to share my journey and interact with my peers through this blog.
So, with that in mind let's get this party started! I'd love for you to join me in chronicling my P4 adventures – share your email and we'll send you my newsletter each month. Hope to hear from you!
{{cta('1999f129-41c8-4ca7-84ce-12ef94bb5846′,'justifycenter')}}