September's monthly CE-offering is focused on Rheumatoid Arthritis (RA). RA affects 1.3 million Americans and is often labeled as a specialty condition. The specialty designation may require only specialty pharmacies to dispense the high cost treatments. However, as Dr. Ogurchak highlights in CEimpact's new CE Course, Rheumatoid Arthritis: A Pharmacist's Guide to Patient Management, RA is one of the top ten medical conditions evaluated during medication therapy management sessions accounting to the Centers for Medicare and Medicaid Services (CMS). Pharmacists must be prepared to manage and support the care for individuals with RA regardless of practice setting.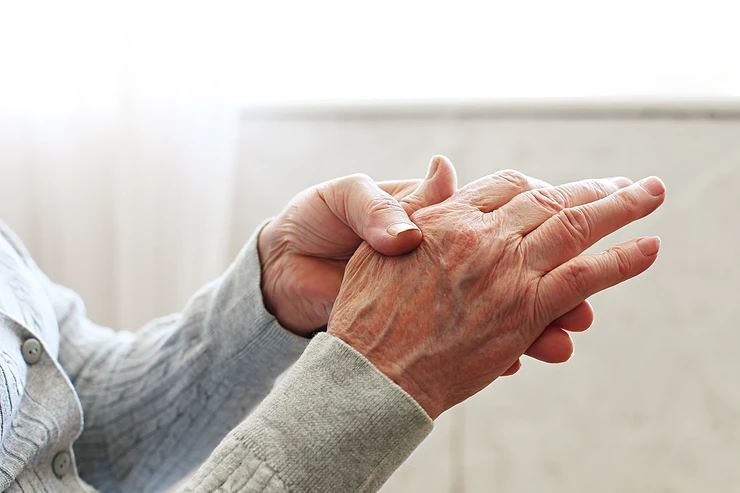 Pharmacists can improve the quality of care for individuals with RA by evaluating an individual's disease activity. Disease Activity Scales are validated, patient-survey-based assessments of disease activity and represent one of the, if not the, most important data in the pharmacotherapy of RA. Most literature recommends adjustment of RA pharmacotherapy every 3-6 months based on the results of a disease activity scale; if a patient with RA has a moderate or high disease activity, escalation of therapy is recommended. However, the assessment of disease activity to so low the American College of Rheumatology has quality measures to evaluate this area of care. This is a critical area for pharmacist engagement.
One disease activity scale is the Patient Activity Scale II.[1] Like all disease activity scales, the PAS-II quantifies the disease activity of RA into four categories: remission, low, moderate, or high. The PAS-II is based on patient-reported symptoms and not laboratory data – providing pharmacists an evidence-based monitoring tool. In fact, community pharmacies have used the PAS-II to establish novel clinical services for the treatment of individuals with RA.[2] Additionally, pharmacists conducting Medication Management Services, like CMS mandated Comprehensive Medication Reviews could leverage the PAS-II during the encounter to ascertain disease severity and provide recommendations.
Expand your clinical services to individuals with RA. Learn how to connect the dots between guideline recommendations, patient assessment, and your practice. Subscribe to a CEimpact's Pharmacist or Pharmacy Technician subscription service and receive your curated continuing education. Learn from experts every month, week, or within focused engagement classes.
– Jake Galdo, Pharm.D., M.B.A., BCPS, BCGP
[1] https://www.rheumatology.org/Practice-Quality/Clinical-Support/Quality-Measurement/Disease-Activity-Functional-Status-Assessments
[2] https://www.aphafoundation.org/2014-incentive-grant-recipients