As the dust settles on a hectic yet invigorating ASHP Midyear Meeting and we return from Las Vegas, I think now is the perfect opportunity to reflect on not only my experience in Vegas but also the past six months of my rotational journey and the lessons that I have learned along the way.
The theme of Midyear, "More than a Meeting, " perfectly encapsulates my experience. While attending the keynote speakers and intriguing educational sessions is always a conference highlight for me, the fact that thousands of pharmacy students attended this meeting to talk to about 1,000 potential residency programs and employers to gain a clearer picture of their future is certainly more than just meeting to me. Also, to the 25,000 individuals that attended Midyear for the first time in person in three years – many of whom may have been attending their first in-person meeting since the pandemic – the experience was more than just a meeting for them.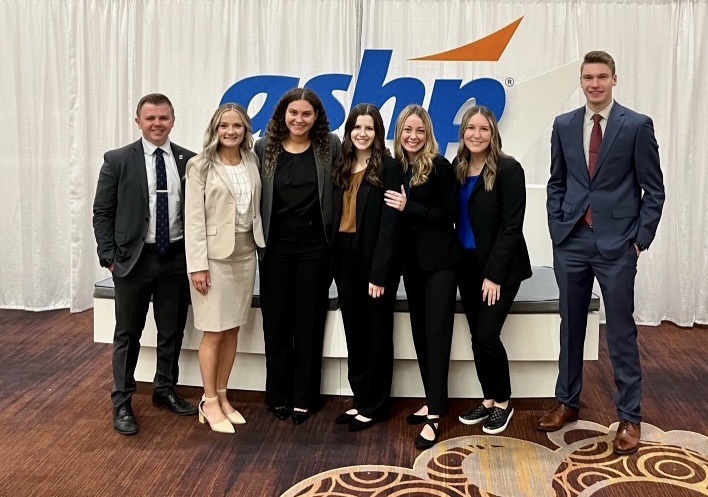 Midyear helped confirm my decision to pursue a nontraditional route early in my career after graduation. Throughout my final year of pharmacy school, my plans and goals have constantly been changing and evolving. For the majority of the past year, I was convinced I would be applying for two-year residencies focusing on administration and leadership. However, I quickly learned that I would not enjoy or thrive in hospital settings.
Then I looked into a handful of programs that were similarly structured but were based in a community pharmacy setting. Given that I have nearly nine years of experience working in community and retail pharmacies as a technician and intern, I have grown to have a deep appreciation for the value these pharmacies provide. I figured this would be a great option for me. But after my off-cycle that I spent working 40+ hours a week in a retail pharmacy while we were busy administering both COVID and flu shots, and on top of it, dealing with staff shortages, I quickly experienced burnout for the first time in my life and gained an even deeper appreciation for the advocacy that our profession dearly needs to remain sustainable. I knew I would have a hard time putting myself through a similar situation for an additional two years.
At some points during my rotations, I strongly considered applying for industrial pharmaceutical fellowships and was grateful to be able to explore this further while I was on rotation at Eli Lilly in Indianapolis. This experience was great for several reasons, like having to move out of state for the first time in my life, utilizing a whole new set of skills that aren't taught in pharmacy school, and interacting with many pharmacists who were utilizing their training in a nontraditional role. These were all critically important skills I gained and brought as I completed my rotation at the American Pharmacists Association in Washington, DC. Nearly a thousand miles away from most of my friends and family, this was a time when I went through a lot of self-reflection and truly found myself in a space where I had belonged professionally for the first time. I also used this time in DC to speak to several newly-graduated pharmacists who were completing residencies or fellowships at many different associations. While I have always had an interest in working in the pharmacy association space, it wasn't until my time at APhA and those conversations that I was having that I began to solidify my desire to also complete a postgraduate training program at either a national or state association while strengthening my understanding and abilities in political advocacy, practice advancement and professional development.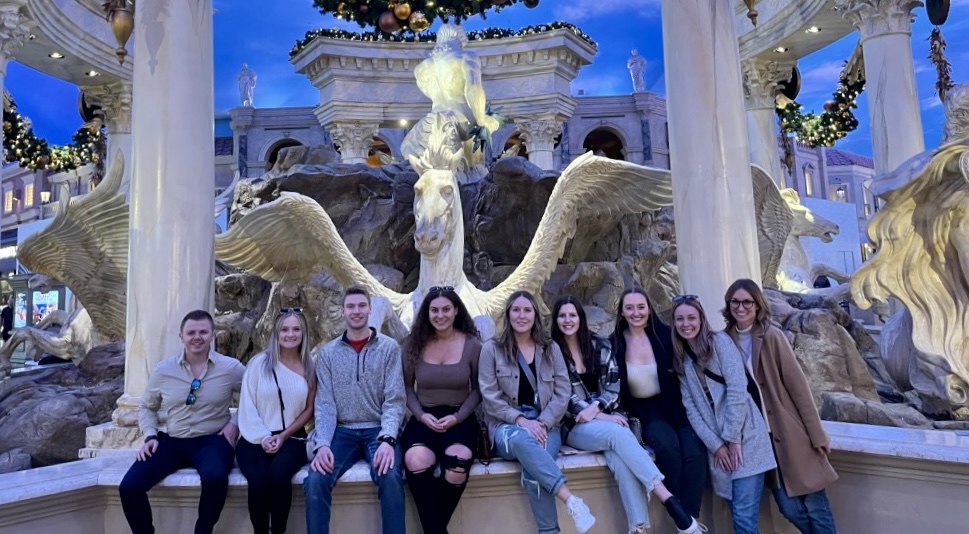 However, this was a big decision for me to make as it would mean leaving a direct patient-care role (for the most part) immediately after graduating from pharmacy school, so I hadn't fully committed to this process until I attended Midyear. After a week in Las Vegas that featured many more conversations and self-reflection, I am confident in my decision and will be looking forward to completing the daunting application process that comes with it.
As helpful as rotations have been for me and many of my peers in the process of figuring out what's next for us as we begin our careers, I think the biggest surprise about the past several months for me is how much I have learned about myself and life during this time. Moving and traveling all across the nation has unearthed a passion I have for traveling and exploring new areas. This has been beneficial for me not only professionally, as it allows me the chance to learn different issues people are facing in our profession and different techniques to deal with them, but also personally, as I learn new cultures, ways of life and different perspectives that will help me connect and build relationships with people where I go. While I love Iowa, I am excited to lean into this new passion and hopefully move out of the Midwest to at least begin my career journey.
And as much fun as all of that sounds, of course, I still have to apply and interview for different programs while still completing rotations, then hopefully graduate before I can get to that point. Until then, I'm looking forward to a short break from rotations for the holidays and starting strong again for my final three rotations. Surprisingly, one of the most difficult parts about finally understanding where I want to be next year is going to be staying motivated for the remaining rotational experiences. However, I am excited for them as they are all going to challenge me in new and different ways that will make me a better pharmacist, all while gaining new perspectives on different areas of pharmacy practice for the future. I also look forward to attending other events and conferences in early 2023, such as IPA's Pharmacist Day on the Hill, PharmaCE Expo and APhA's Annual Meeting in Arizona.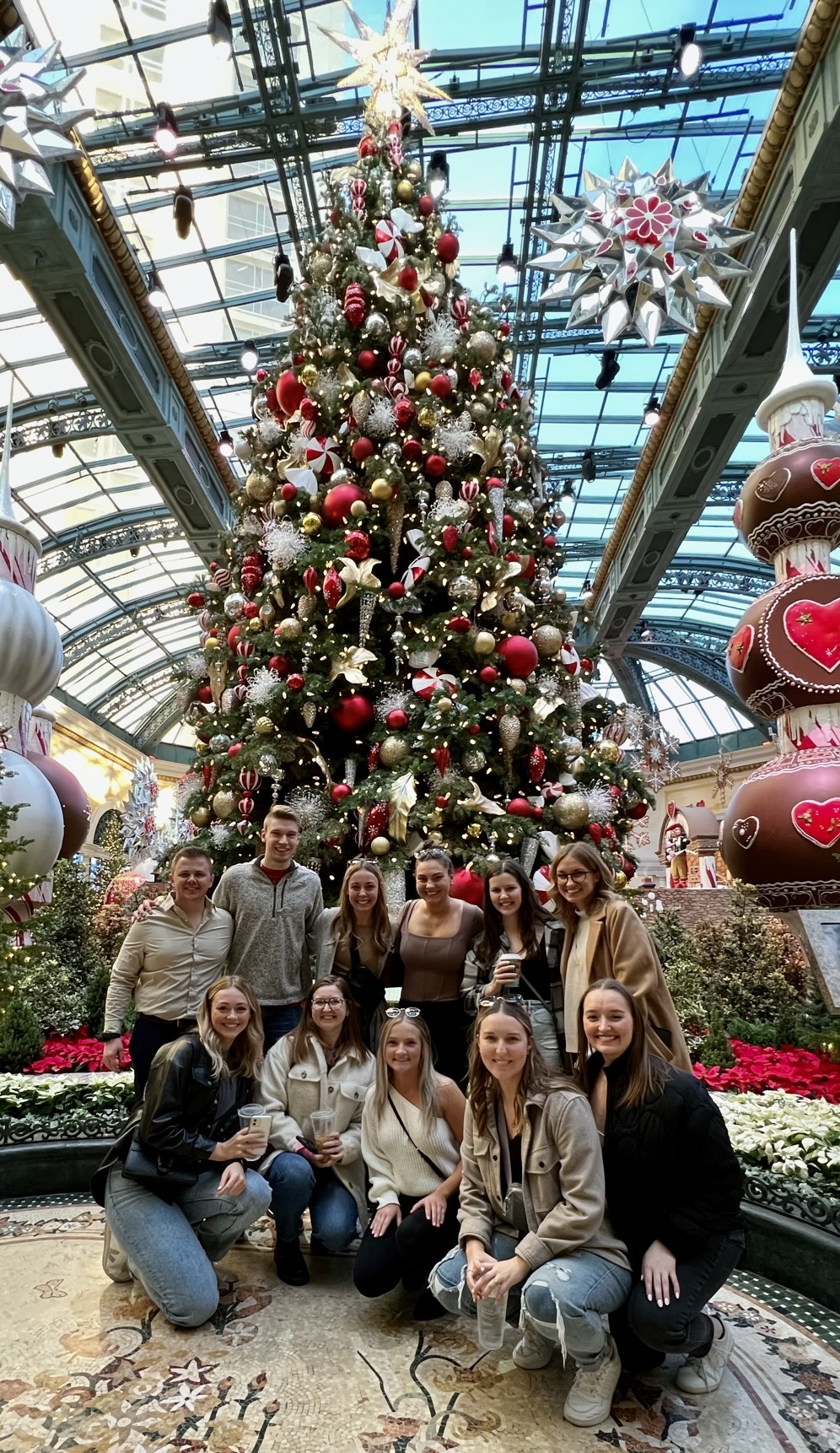 As I reflect on ASHP Midyear and the journey that has guided me to this time in my life, I feel renewed hope and excitement for my future. Life can get busy between rotations, work, studying, attending conferences or events, and personal issues, but looking back, I am so thankful for every life lesson during the past six months that has made me to person and aspiring professional that I am today. It's been a long road up to this point, and it's not going to get any easier with pressure-packed applications and interviews, but it feels good to come to peace with identifying my next set of challenges and expectations. I look forward to facing everything that 2023 has for me, but first, I will enjoy a much-needed break for the holidays.
Happy holidays and cheers to 2022… bring it on, 2023!