It's hard to believe that we are only a month away from the ASHP Midyear Residency Showcase, AKA the unofficial kick-off of another exciting, yet nerve-racking recruitment cycle for final-year pharmacy students. This time of year is crucial for many students including myself to best prepare themselves for applications and interviews with potential residency, fellowship programs, or potential employers for their first career positions straight out of pharmacy school.
With so many pressure-filled decisions come even more questions and uncertainties about how to best navigate these processes. While I'm not an expert by any means, I do feel confident in the way that I am approaching these situations because I have received great advice from so many people that have already navigated these waters.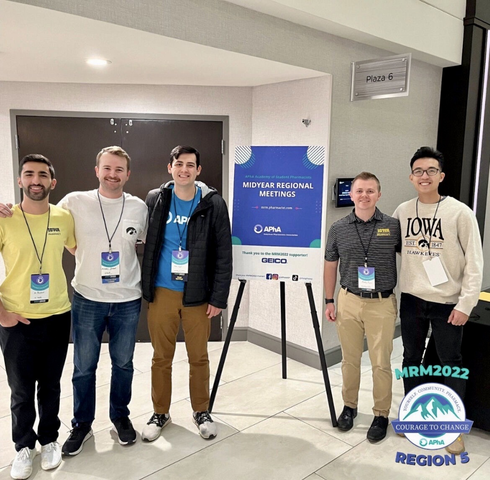 That being said, I would like to switch up the format for this month and try to answer some of those most frequently asked questions from my point of view and offer my approach to pursuing the next phase of my career.
Perhaps the most intimidating part of the whole process can be asking for a letter of recommendation. Practically a requirement in any setting that students will be looking to pursue, letters of recommendation are a vital part of a competitive application. Many potential employers will require at least two letters as part of their application process, with several requiring even more. So… how should you navigate these conversations?
---
The do's and don't's of asking for letters of recommendation (LOR)
DO:
Do identify early on what types of settings you would like your LOR to come from. Many programs like to get a wide scope of your abilities from these letters. Common and safe choices are from previous employers (preferably pharmacy-related), past professors, and current preceptors. These different types of experiences will help tell a more complete story about you and things like work ethic, clinical skills, and willingness to learn.
Do make it clear to the individual that you are asking for a letter of recommendation in an appropriate manner. If you have a lot of previous experience working or interacting with that individual, this should be pretty easy, and they shouldn't be caught off guard by the request. However, this can get a little trickier when asking for a LOR from an APPE preceptor. Many APPE rotations require mid-point and final evaluations which typically allows time for a one-on-one conversation between yourself and the preceptor. If you feel like you have created a strong relationship with them, then this is a great opportunity to ask them for a LOR. However, there are a few things to keep in mind with this…
Do be direct and clear with your intentions when asking for a LOR. Particularly, make it clear to your APPE preceptors what your goals are after school so that when/if they do write a LOR, they can speak to specific examples that highlight the strengths that will help you be a strong candidate.
DON'T:
Don't assume that everyone that you ask will write you a good LOR if you aren't sure that you have formed a strong relationship. Or if there were limited opportunities for you to interact with the primary preceptor, consider if this individual would be willing and able to speak on behalf of your best qualities or not. In fact, that brings me to the next point…
Don't ask someone for a LOR if it's difficult to translate certain skills or experiences that you gained during the rotation to your particular career aspirations. While they may be happy to promote your personality or other soft skills, it will be important for someone to promote your specific skills that will help you thrive within your area of interest.
Strong letters of recommendation can go a long way in making you stand out as a good candidate. However, they are only one piece of a strong application. Another aspect that programs and employers will be looking at is your Curriculum Vitae (CV). A strong CV can also go a long way in making you stand out as a candidate, but it can also hurt you if done sloppily or incompletely. That raises the next question…
Preparing a strong CV
For me personally, the most important part of creating my CV is having other people look at it and give their advice. However, this can quickly become a double-edged sword so it's imperative that you be strategic about who you are receiving input from. There are really no hard and fast rules to live by when updating a CV, and this allows for a lot of "artistic liberties." In other words, if you were to have ten people look at your CV, you would receive ten completely different opinions on what you should change or how you could improve it. With that in mind, it's important to be intentional with who is reviewing your CV. For me, I entertain feedback from my close friends that I know have my best interest at heart and aren't afraid to give me constructive criticism and point out blatant errors that others may be reluctant to do so. I also have identified a select group of current pharmacists that I have formed strong relationships with and have achieved success in areas that are in line with my own particular vision and expectations that I have for myself in my career. Identifying these same types of people for your unique goals will help calm the noise when going through the process of updating your CV.
While it's important to know who you go to during this process, none of that matters unless it is actually content to put on your CV. While all of us students start off with the same "cookie-cutter" information – pharmacy school, IPPE/APPEs, mandatory volunteer hours, etc. – it's even more important now than ever to be able to set yourself apart from the pack by having unique and constructive experiences that you can list on your CV. And before I go any further, the biggest piece of advice I have regarding this topic is this: Don't do anything – volunteering, joining a club, going to conferences, taking additional classes – for the specific reason of being able to put it on your CV. I have prided myself in that everything that I have experienced during pharmacy school was for the sole reason that it would help me become the best future pharmacist that I could become and develop skills that I deemed necessary to aid in that pursuit. As a by-product of this strategy, I now have a relatively robust CV filled with experiences that I am passionate about and would be eager to discuss if they were brought up during an interview. This is important to note because anything listed on your CV is fair-game for interviewees to ask you about. Make sure that you can speak to anything that you choose to list and be prepared to talk about what you gained from the experience. An example of great CV material includes robust and active involvement in pharmacy organizations. Many organizations offer opportunities to volunteer in your communities, and also offer leadership experiences to help guide them. Another example would be any presentations or public speaking opportunities that you participated in. Confidence and communication skills are two highly sought-after traits among programs, and honing these abilities is a great way to set yourself up for success.
A strong CV in addition to a few well-written letters of recommendation is a great start, but at the end of the day, they are only going to get you so far if you aren't sure where you even want to apply. So, the next question that comes to mind…
How can I use rotations to set myself up for success?
Understandably, many students are confused and even overwhelmed at the number of options that we have to sift through when deciding our first career moves. For me, this has been one of the biggest benefits of our final year rotational experiences. Last month, I wrote about strategies that I used while setting up my APPE sites to help set myself up for success. Utilizing those strategies, I have put myself in a better position as far as deciding on my potential options. The final year of pharmacy is tremendous because it allows you to explore many different career options throughout the year. However, since many application deadlines are around February (or earlier), the first half of your rotational schedule is even more important when it comes to deciding on potential career options.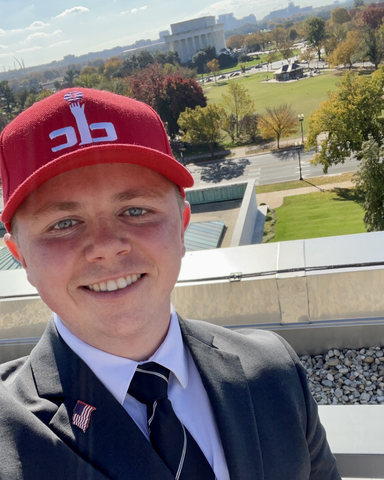 For me in particular, most of my rotational sites before January were in areas of pharmacy that I wanted to see more of before moving forward with the application process. Leveraging this strategy, students would be able to gain hands-on experience that they will be able to speak to during interviews if they choose to apply to similar programs. Rotations are also a great opportunity to learn more about specific sites that may be of interest before committing to them.
For example, I just finished up a five-week rotation with the American Pharmacists Association in Washington DC. Before that experience, I would not have likely considered applying for their residency programs, but now I am strongly considering the option due to the time that I was able to spend there. Utilizing your rotational schedule effectively will allow you to get a clearer picture of what direction you want to go immediately after pharmacy school and will allow you to easily speak on skills and abilities that you gained during your time on rotation.
Now that we've covered how to utilize letters of intent, CVs and rotations effectively, one last burning question may remain…
The answer is simple – it depends. For many students, Midyear is simply another way to learn more about programs that you may be interested in applying for. There is something to be said about the value of the face-to-face interactions that you would receive by attending, but there are also going to be several thousands of pharmacy students and pharmacists there and many interactions will be brief out of necessity. In many cases, attendance (or lack thereof) at Midyear is not a make-or-break decision. There are still plenty of online resources and virtual webinars that are available to help you learn more about specific programs and answer any questions that you may have. However, there are some programs and employers that will be there and will be having interviews, so in those cases, it may be more of a necessity for you to be in attendance.
This is also a perfect opportunity to meet many other pharmacy students from all across the nation and provides a chance to connect with our fellow future pharmacists as we all begin our careers. Building a strong network of peers across America could become useful in the future when it comes to job opportunities and collaborative efforts.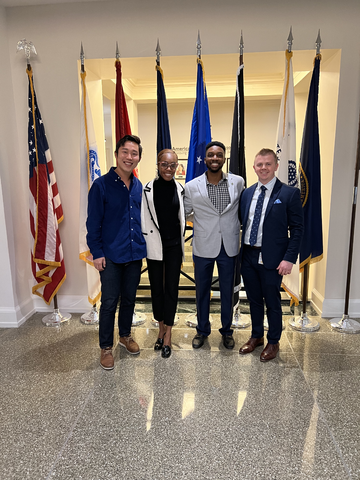 I personally will be attending Midyear in Las Vegas this year to help me make any final decisions on my next step after graduating. I also look forward to meeting and connecting with as many pharmacy students and pharmacists there as well – let me know if you will be attending!
This is an exciting time to be a final-year pharmacy student. It's also nerve-racking, pressure-packed, and frankly a little overwhelming. However, I firmly believe that everything happens for a reason, and hopefully, by utilizing some of these resources we will all be happy, healthy, and eager for the future when we come out on the other side in a few short months.
{{cta('1999f129-41c8-4ca7-84ce-12ef94bb5846′,'justifycenter')}}