Veterinary Medicine Bootcamp for Pharmacy Technicians
Veterinary Medicine Bootcamp for Pharmacy Technicians
CEimpact is excited to announce the launch of TWO new programs: Veterinary Medicine Bootcamp for Pharmacy Technicians and . The goal of these 6-module courses (6 hours of CE in each program) is to educate and empower pharmacy teams with the knowledge required to recognize and dispense veterinary medications accurately and safely while adhering to prevailing laws and regulations.
This program entails 6 separate modules:
1. Legal Requirement for Prescribing & Dispensing Veterinary Medications
3. Medication Safety: Learn Your Anatomical Way Around Small Animals
4. Internal Medicine & Medication Management for Veterinary Patients
5. Managing Veterinary Emergencies
6. Mitigating Veterinary Prescription Errors
7. Patient Cases
Upon successful completion of this application-based CPE course, pharmacy technicians should be able to:
1. Discuss the history of veterinary drug laws
2. Identify FDA approved veterinary medications
3. Describe the regulatory bodies of therapeutic products used in veterinary medicine
4. Review the types of veterinary products available and their labeling requirements
5. Describe important differences between veterinary and human pharmacy law
6. Review canine and feline anatomy
7. Identify differences in canine and feline sensory systems, anatomy, and physiology
8. Recognize anatomical structures that impact canine and feline medication administration
9. Describe the physiologic differences that affect absorption, distribution, metabolism, and excretion of medications in canine and feline patients
10. Explain the pharmacy team's role in dispensing medications to veterinary patients
11. Identify common medication classes used in veterinary medicine
12. Describe the uses, dosing, and side effects for common medications prescribed for canine and feline patients
13. Identify the top 10 most common toxin categories in veterinary patients
14. Describe the toxic effects and mechanisms of action of common toxins in companion animals
15. Describe treatment options for common toxins in veterinary patients
16. List steps to take if an animal has been exposed to a toxin
17. Discuss common sources of prescription errors in human and veterinary medicine
18. Identify common errors that are unique to veterinary prescriptions
19. Describe strategies for avoiding prescription errors involving veterinary patients
20. Describe the pharmacy team's responsibility in reporting adverse drug events (ADEs) in veterinary patients
21. Apply legal criteria to the dispensing of prescription and human over-the-counter (OTC) products to veterinary patients
22. Interpret directions on veterinary prescriptions for prescription labels
Rikki Horne, PharmD, DICVP, FSVHP
Clinical Pharmacist, The Ohio State University Veterinary Medical Center
Adjunct Professor, Ohio State University College of Pharmacy
Dr. Horne has no relevant financial relationships with ineligible companies to disclose.
Course fee includes course, course materials, and CPE credit submission to CPE Monitor.
Course is non-refundable.
Initial Release Date: April 1, 2023
Planned Expiration Date: April 1, 2026
Copyright 2023, CEimpact. All Rights Reserved. Any reproduction of this course without express permission is strictly forbidden.
Universal Activity Number (UAN): 0107-0000-23-139-H04-T
Application-based CPE Activity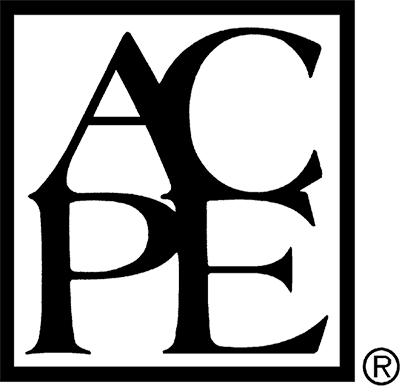 CEImpact is accredited by the Accreditation Council for Pharmacy Education as a provider of continuing pharmacy education. Obtain CPE credit by completing the course, followed by the exam and evaluation (if applicable). Once successfully completed, your course will appear in your Completed Courses tab. Access your CPE statement of credit at www.MyCPEMonitor.net.
¹CEImpact provides you with two (2) opportunities to complete the exam. The learner will not receive CPE credit after two failed attempts.
Additional information
| | |
| --- | --- |
| Duration | 6h 0m |
| Topic Designator | Disease State/Drug Therapy |
| ACPE | Yes |
| ACPE Topic | |
| Role | Technician |
| Media-Type | On-Demand |
| Release Date | 4/1/23 |
| CEUs | 0.6 |
| ACPE Number | 0107-0000-23-139-H04-T |