Regulatory Compliance Specialist: A Training for Pharmacy Technicians
Regulatory Compliance Specialist: A Training for Pharmacy Technicians
Pharmacy Technicians – earn a badge as a Regulatory Compliance Specialist to elevate your skillset!
This 15-hour written course discusses in depth:
1. The Pharmacy Technician's Legal Responsibilities
2. State Regulation of Pharmacy Technicians
3. Drug Safety Regulation
4. Controlled Substance Regulation
5. Expanded Pharmacy Responsibilities for Patient Care
Earn this badge and show your commitment to phamacy law and regulation. Whether you're the legal specialist in the pharmacy, on a board of pharmacy, or on a committee or board that oversees compliance and regulation, this course provides you the expertise you need.
Upon successful completion of this knowledge-based CPE course, pharmacy technicians should be able to:
Module 1: The Pharmacy Technician's Legal Responsibilities
1. Explain the role of the pharmacy technician in the accurate processing of prescriptions to avoid errors that result in harm to patients.
2. Recommend appropriate procedures for the handling of prescriptions for "high-alert" medications.
3. Employ strategies to reduce exposure of a pharmacy to an award of punitive damages following an error that causes harm to a patient.
4. Discuss the ethical principles in pharmacy practice.
5. Evaluate ethical responsibilities of pharmacy team members within the context of responsibilities to patients in a pharmacy practice setting.
6. Compare ethical responsibilities in pharmacy and regulatory responsibilities in pharmacy.
7. Describe the factors that lead to errors in healthcare generally, and in pharmacy specifically.
8. Illustrate how a systematic approach to the identification of errors, the analysis of errors, and the adoption of error-prevention strategies can facilitate pharmacies in meeting their legal responsibilities.
9. Explain the role of the pharmacy technician as a member of the pharmacy team in the efforts by the team to reduce medication errors and avoid regulatory action or malpractice liability.
Module 2: State Regulation of Pharmacy Technicians
1. Outline the responsibilities of all pharmacy personnel in assuring the security of controlled substances held in pharmacy inventory.
2. Discuss the responsibilities of technicians and other pharmacy team members to support the PIC in the implementation and enforcement of policies directed to controlled substance security.
3. Describe how pharmacy technicians can maintain awareness of activities at the pharmacy that may have legal consequences and report these observations to the PIC.
4. Describe how to locate information about pharmacy laws on a state board of pharmacy website.
5. Explain the significance of state pharmacy laws as applied to situations encountered by pharmacy team members on a day-to-day basis.
6. Discuss the overall structure of state pharmacy laws.
7. Discuss the types of disciplinary actions that can be taken by a board of pharmacy against a pharmacy or against a regulated pharmacy team member.
8. Explain how a board of pharmacy may use its discretion in determining whether regulatory discipline is appropriate, and what level of discipline to administer.
9. Illustrate how to develop a regulatory compliance policy for the benefit of the public, that will result in the favorable exercise of state board discretionary authority when a violation of the law occurs.
Module 3: Regulation of Drug Safety
1. Describe the criteria for FDA classification of a drug as a "new drug" and the criteria for new drug approval.
2. Discuss how an unapproved new drug can illegally enter the pharmaceutical distribution chain, posing safety hazards for patients.
3. Explain the role of pharmacists and other health professionals in the identification of unsafe and unapproved drugs, to protect patients from the adverse effects of these drugs.
4. Define key terms used by the FDA in meeting their regulatory responsibilities.
5. Explain how FDA regulation of drug product labeling serves as the primary mechanism for agency enforcement action.
6. Describe the processes that pharmacy team members can implement to comply with FDA regulations.
7. Describe the breadth of the FDA concept of "misbranding."
8. Explain how the FDA "deems" to be misbranding a variety of actions that are considered unlawful by the agency.
9. Illustrate how the FDA uses its authority over misbranding to include within the concept of misbranding many
pharmacy activities that might not be logically considered to fall into that regulatory category.
Module 4: Controlled Substance Regulation
1. State the basis of a legal claim that a pharmacy had a duty to decline an opioid prescription that caused the death of a patient.
2. Evaluate the credibility of expert witness pharmacists whose positions opposed each other on the issue of pharmacy liability.
3. Assess the credibility of a pharmacy's legal defense to malpractice based on the argument that a pharmacy is
responsible only for clerical accuracy in order processing.
4. Describe the closed system of controlled substance distribution that has been established through DEA regulations.
5. Explain the rules that must be followed by pharmacies in the processing of prescription orders for controlled substances.
6. Discuss strategies for compliance with DEA regulations related to controlled substances.
7. Describe the historical background of the current opioid crisis in the United States.
8. Discuss circumstances in which pharmacists and pharmacies have been held legally accountable for substandard management of "red flags" indicating the possible diversion of opioid medications.
9. Evaluate an opioid prescription for legitimacy based on objective criteria.
Module 5: Expanded Pharmacy Responsibilities for Patient Care
1. State the elements of a malpractice case against a hospital pharmacy department.
2. Discuss the requirement for documentation of pharmacy consultations with medical staff to provide evidence that regulatory requirements for consultation have been met.
3. Describe the role of an expert witness pharmacist in a pharmacy malpractice case.
4. Describe the historical background of pharmacy responsibility for the provision of pharmaceutical products and services to patients.
5. Explain the standard for patient counseling by pharmacies that must be met to comply with regulatory requirements and to avoid malpractice liability.
6. Discuss the requirements for prospective drug use evaluation, and the process for meeting those requirements in the community pharmacy setting.
7. Discuss the role of the institutional pharmacy to evaluate outcomes from drug therapy and participate in activities to improve therapeutic outcomes for patients.
8. Explain the meaning of "corporate responsibility" and the legal expectations of the pharmacy department that flow from the concept of corporate responsibility.
9. Describe how institutional pharmacists have been integrated into the healthcare team, and the legal responsibilities that this participation in team-based patient care have created.
David B. Brushwood, R.Ph, J.D.
Senior Lecturer, The University of Wyoming School of Pharmacy
Pharmacy Law Content Developer, CEimpact
David B. Brushwood has no relevant financial relationships with ineligible companies to disclose.
Course fee includes course, course materials, and CPE credit submission to CPE Monitor.
Course is non-refundable.
Initial Release Date: December 15, 2022
Planned Expiration Date: December 15, 2025
This course is provided for educational purposes. CEimpact is not a law firm and does not provide legal advice of any kind. For legal advice, please contact a licensed attorney.
Copyright 2022, CEimpact. All Rights Reserved. Any reproduction of this course without express permission is strictly forbidden.
Universal Activity Number (UAN): 0107-0000-22-444-H03-T
Application-based CPE Activity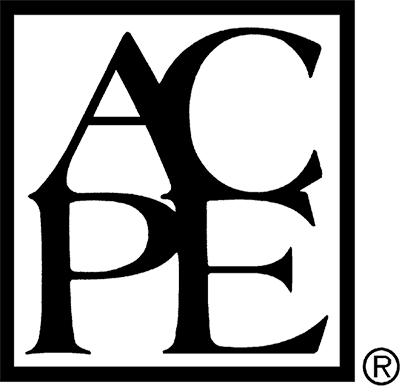 CEImpact is accredited by the Accreditation Council for Pharmacy Education as a provider of continuing pharmacy education. Obtain CPE credit by completing the course, followed by the exam and evaluation (if applicable). Once successfully completed, your course will appear in your Completed Courses tab. Access your CPE statement of credit at www.MyCPEMonitor.net.
¹CEImpact provides you with two (2) opportunities to complete the exam. The learner will not receive CPE credit after two failed attempts.
Additional information
| | |
| --- | --- |
| Duration | 15h 0m |
| Topic Designator | Disease State/Drug Therapy |
| ACPE | Yes |
| ACPE Topic | 03 Law |
| Role | Technician |
| Media-Type | On-Demand |
| Release Date | 12/15/22 |
| CEUs | 1.5 |
| Rating | 5 |
| ACPE Number | 0107-0000-22-444-H03-T |