Put It in Reverse: Factor Xa Inhibitor Reversal for Intracranial Hemorrhage
Put It in Reverse: Factor Xa Inhibitor Reversal for Intracranial Hemorrhage
Using factor Xa inhibitors to treat VTE and prevent stroke in patients with atrial fibrillation continues to increase. However, major bleeding including intracranial hemorrhage remains a significant risk, and the ideal reversal agent is still unknown. Take this course to learn about the differences in reversal, safety, and efficacy outcomes when patients were given andexanet alfa or prothrombin complex concentrate.
Upon successful completion of this application-based course, participants should be able to:
1. Compare and contrast mechanisms of action, dosing, and side effects for andexanet alfa and prothrombin complex concentrate.
2. Discuss the concept of propensity score-overlap weighting.
3. Discuss the difference in patient outcomes after intracranial hemorrhage when given andexanet alfa versus prothrombin complex concentrates.
4. Analyze limitations for the use of andexanet alfa and prothrombin complex concentrates for factor Xa inhibitor reversal.
5. Apply clinical implications of the trial to a patient with apixaban- or rivaroxaban-associated intracranial hemorrhage.
Alicia Sacco, PharmD, BCCCP
Critical Care Clinical Pharmacy Specialist
Mayo Clinic Arizona
Alicia Sacco has no relevant financial relationships with ineligible companies to disclose.
To obtain 1 contact hour of continuing pharmacy education credit (0.1 CEU), participants must read the article cited below.
Costa OS, Connolly SJ, Sharma M, et al. Andexanet alfa versus four-factor prothrombin complex concentrate for the reversal of apixabanor rivaroxaban-associated intracranial hemorrhage: a propensity score-overlap weighted analysis. Critical Care. 2022;26:180. https://doi.org/10.1186/s13054-022-04043-8
*CEimpact provides you with two (2) opportunities to complete the exam. If there are two failed attempts, the participant will not receive CPE credit.
This course is included in our Pharmacist Membership. To get more courses like this sent to you every month, sign-up!
Course fee includes course, course materials, and CPE credit submission to CPE Monitor.
Course is non-refundable.
Initial Release Date: January 11, 2023
Planned Expiration Date: January 11, 2026
Copyright 2022, CEimpact. All Rights Reserved. Any reproduction of this course without express permission is strictly forbidden.
Universal Activity Number (UAN): 0107-0000-23-002-H01-P
Application-based CPE Activity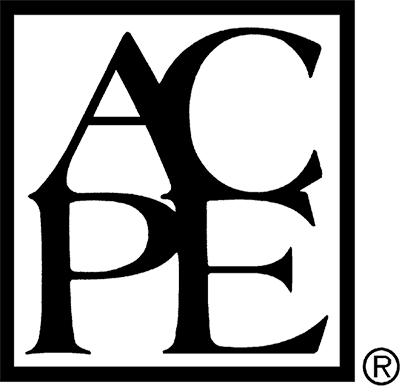 CEImpact is accredited by the Accreditation Council for Pharmacy Education as a provider of continuing pharmacy education. Obtain CPE credit by completing the course, followed by the exam and evaluation (if applicable). Once successfully completed, your course will appear in your Completed Courses tab. Access your CPE statement of credit at www.MyCPEMonitor.net.
¹CEImpact provides you with two (2) opportunities to complete the exam. The learner will not receive CPE credit after two failed attempts.
Additional information
| | |
| --- | --- |
| Duration | 1h 0m |
| Topic Designator | Disease State/Drug Therapy |
| ACPE | Yes |
| ACPE Topic | 01 Drug Therapy |
| Role | Pharmacist |
| Media-Type | On-Demand |
| Release Date | 1/11/23 |
| CEUs | 0.1 |
| Rating | 4 |
| ACPE Number | 0107-0000-23-002-H01-P |