Introductory Case Studies in Pandemic Preparedness Policy (Pharmacist)
Introductory Case Studies in Pandemic Preparedness Policy (Pharmacist)
As we've seen with the COVID-19 pandemic, policies that respect both individual rights and public health needs are critical to successfully ending the pandemic. This course reviews legal disputes that have arisen during the past 18 months, highlighting how their resolution can lead to proactive policies in healthcare as we move forward.
Upon successful completion of this knowledge-based CPE course, pharmacists should be able to:
1. Evaluate the constitutional basis of claims made in the United States by citizens who allege their rights have been violated by the government during a global pandemic.
2. Illustrate steps that must be taken by government agencies in meeting the rights of individuals and the needs of the community when a global pandemic threatens public safety.
3. Define EUA in terms of the Food and Drug Administration permissions
4. Formulate a public policy that respects both individual rights and public health needs during a global pandemic.
5. Describe which unit of government may authorize immunization status
6. Define requirements for states to implement emergency measures that may curtail constitutional rights
David B. Brushwood, R.Ph, J.D.
Senior Lecturer, The University of Wyoming School of Pharmacy
Pharmacy Law Content Developer, CEimpact
David B. Brushwood does not report any actual or potential conflicts of interest in relation to this continuing pharmacy education course.
Course fee includes course, course materials, and CPE credit submission to CPE Monitor.
Initial Release Date: June 4, 2021
Planned Expiration Date: June 4, 2024
Disclosure: This training contains potentially controversial material regarding specific court cases. It is not intended to be polarizing but is offered for educational purposes only. Learners should participate in this course utilizing a public policy perspective rather than a political one.
This course is provided for educational purposes. CEimpact is not a law firm and does not provide legal advice of any kind. For legal advice, please contact a licensed attorney.
Copyright 2021, CEimpact. All Rights Reserved. Any reproduction of this course without express permission is strictly forbidden.
Universal Activity Number (UAN): 0107-0000-21-218-H03-P
Application-based CPE Activity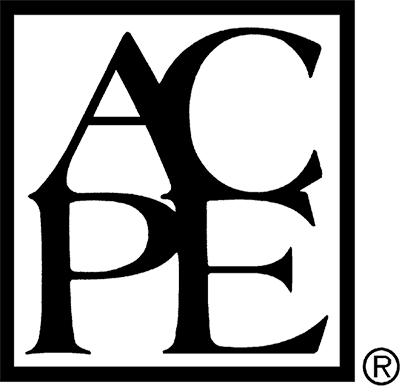 CEImpact is accredited by the Accreditation Council for Pharmacy Education as a provider of continuing pharmacy education. Obtain CPE credit by completing the course, followed by the exam and evaluation (if applicable). Once successfully completed, your course will appear in your Completed Courses tab. Access your CPE statement of credit at www.MyCPEMonitor.net.
¹CEImpact provides you with two (2) opportunities to complete the exam. The learner will not receive CPE credit after two failed attempts.
Additional information
| | |
| --- | --- |
| Duration | 2h 0m |
| Topic Designator | Law |
| ACPE | Yes |
| ACPE Topic | 03 Law |
| Role | Pharmacist |
| Media-Type | Written |
| Release Date | 6/4/21 |
| CEUs | 0.2 |
| Rating | 4 |
| ACPE Number | 0107-0000-21-218-H03-P |