Empagliflozin in Patients with Chronic Kidney Disease
Empagliflozin in Patients with Chronic Kidney Disease
The EMPA-KIDNEY trial assessed the efficacy and safety of empagliflozin in patients with chronic kidney disease. This course discusses the results of the trial and its implication on your patients.
Upon successful completion of this application-based course, participants should be able to:
1. Describe the pathophysiology and FDA-approved indications of empagliflozin
2. Review the current treatment of chronic kidney disease
3. Discuss the strengths, limitations, and results of the EMPA-KIDNEY trial
4. Evaluate the role of empagliflozin for the progression of chronic kidney disease
5. Apply clinical implications of the EMPA-KIDNEY study to a patient case
Catherine Gilmore, PharmD
Assistant Professor, Pharmacy Practice
St. Louis College of Pharmacy
University of Health Sciences and Pharmacy
Dr. Gilmore has no relevant financial relationships with ineligible companies to disclose.
To obtain 1 contact hour of continuing pharmacy education credit (0.1 CEU), participants must read the article cited below.
The EMPA-KIDNEY Collaborative Group; Herrington WG, Staplin N, Wanner C, Green JB, Hauske SJ, Emberson JR, Preiss D, Judge P, Mayne KJ, Ng SYA, Sammons E, Zhu D, Hill M, Stevens W, Wallendszus K, Brenner S, Cheung AK, Liu ZH, Li J, Hooi LS, Liu W, Kadowaki T, Nangaku M, Levin A, Cherney D, Maggioni AP, Pontremoli R, Deo R, Goto S, Rossello X, Tuttle KR, Steubl D, Petrini M, Massey D, Eilbracht J, Brueckmann M, Landray MJ, Baigent C, Haynes R. Empagliflozin in Patients with Chronic Kidney Disease. N Engl J Med. 2023 Jan 12;388(2):117-127. doi: 10.1056/NEJMoa2204233. Epub 2022 Nov 4. PMID: 36331190; PMCID: PMC7614055.
*CEimpact provides you with two (2) opportunities to complete the exam. If there are two failed attempts, the participant will not receive CPE credit.
This course is included in our Pharmacist Membership. To get more courses like this sent to you every month, sign-up!
Course fee includes course, course materials, and CPE credit submission to CPE Monitor.
Course is non-refundable.
Initial Release Date: June 14, 2023
Planned Expiration Date: June 14, 2026
Copyright 2023, CEimpact. All Rights Reserved. Any reproduction of this course without express permission is strictly forbidden.
Universal Activity Number (UAN): 0107-0000-23-195-H01-P
Application-based CPE Activity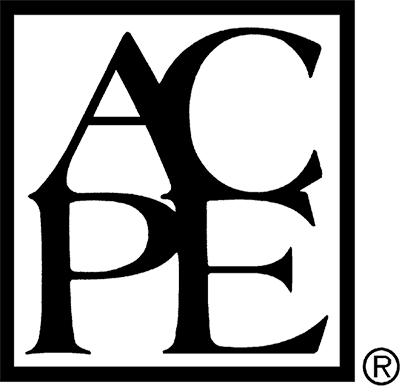 CEImpact is accredited by the Accreditation Council for Pharmacy Education as a provider of continuing pharmacy education. Obtain CPE credit by completing the course, followed by the exam and evaluation (if applicable). Once successfully completed, your course will appear in your Completed Courses tab. Access your CPE statement of credit at www.MyCPEMonitor.net.
¹CEImpact provides you with two (2) opportunities to complete the exam. The learner will not receive CPE credit after two failed attempts.
Additional information
| | |
| --- | --- |
| Duration | 1h 0m |
| Topic Designator | Disease State/Drug Therapy |
| ACPE | Yes |
| ACPE Topic | 01 Drug Therapy |
| Role | Pharmacist |
| Media-Type | On-Demand |
| Release Date | 6/14/23 |
| CEUs | 0.1 |
| Rating | 4 |
| ACPE Number | 0107-0000-23-195-H01-P |