A Pharmacist's Guide to Implementing Technician Product Verification
A Pharmacist's Guide to Implementing Technician Product Verification
The 7 modules (6.50 hours) in this course assist pharmacists in implementing Technician Product Verification in their pharmacy by providing some of the same coursework that is available in the Technician Product Verification Certificate Course for Pharmacy Technicians. CEImpact's Technician Product Verification Certificate Course for Pharmacy Technicians fulfills the education requirements for the Pharmacy Technician Certification Board (PTCB) Product verification Assessment-based Certificate Program.  This companion pharmacist course assists pharmacists in implementing TPV in their pharmacy by providing some of the same coursework as well as a checklist to help guide their technicians through the certificate course.
Module 1: Advancing the Role of Pharmacy Technicians
Voice-over Power Point, 1 hour
Anthony Pudlo, PharmD, MBA, BCACP
Vice President, Professional Affairs
Iowa Pharmacy Association
1. Recognize the need for advanced pharmacy technician responsibilities to sustain the future of pharmacy practice.
2. Review national strategies to enhance the role of pharmacy technicians.
3. Describe opportunities for technicians in the provision of pharmacy services, such as medication reconciliation, telepharmacy, and technician product verification.
4. Review the literature that supports enhanced roles of pharmacy technicians in the medication distribution process.
5. Highlight opportunities for optimizing patient care by pharmacists upon the implementation of advanced technicians in pharmacy practice settings.
Module 2: Technician Product Verification Process
Voice-over Power Point, 1 hour
Brett Barker, PharmD
VP of Operations
Nucara Pharmacy
Kelly Kent, PharmD, RPh, BCPS
Clinical Pharmacist
Towncrest Pharmacy
Micaela Maeyart, PharmD, BCPS, BCGP
Pharmacy Director
Spencer Hospital
1. Illustrate the case to pharmacy staff, management, and Board of Pharmacy for Technician Product Verification (TPV).
2. Recognize the steps needed to prepare and implement a TPV program.
3. Outline how a pharmacy monitors for quality assurance in a TPV program.
Module 3: Legal Requirements and Practice Standards
Written/Self-study, 1 hour
1. Describe the history of technician product verification.
2. Review the current Board of Pharmacy regulations in order for a pharmacy to utilize technician product verification.
3. Summarize resources available to your practice setting to implement technician product verification.
Module 4: Quality Assurance Strategies
Voice-over Power Point, 1 hour
Donna Horn, MS, RPh, DPh
Adjunct Associate Professor
University of Florida
1. Review case scenario(s) of medication error or near miss events to identify breakdowns in the system that have contributed to the error.
2. Recognize factors in your practice environment that can contribute to the occurrence of medication errors.
3. Apply knowledge of reported errors to select optimal best practice medication error prevention strategies.
4. Identify the prevalence and implications of look-alike medication packaging.
5. Summarize issues and challenges of how the use of color coding and the lack of color differentiation can lead to medication errors.
Module 5: Medication Error Prevention in the Pharmacy
Voice-over Power Point, 1 hour
Donna Horn, MS, RPh, DPh
Adjunct Associate Professor
University of Florida
1. Identify and implement system-based tools for assessing, documenting, and analyzing medication errors.
2. Initiate a risk assessment process to identify medication safety improvements.
3. Describe basic principles of CQI: Continuous Quality Improvement.
4. Define the term Root Cause Analysis and when it is needed.
5. Determine where to report medication errors and adverse drug events.
Module 6: Re-engineering Workflow for Technician Product Verification
Voice-over Power Point, 1 hours
Michael Andreski, BSPh, MBA, PhD
Associate Professor
Drake University College of Pharmacy and Health Sciences
1. Review Technician Product Verification.
2. Discuss the concept of workflow re-engineering.
3. Describe how to perform a workflow analysis.
4. Discuss the steps involved in workflow redesign.
5. Explain how to test, initiate, and assess a new workflow process in a pharmacy setting.
Module 7: Building and Evaluating Critical Thinking Skills in Pharmacy Technicians
Voice-over Power Point, .5 hours
Heidi Eukel, PharmD
Associate Professor
North Dakota State University
1. Describe the importance of critical thinking for pharmacy technicians.
2. Define critical thinking in the context of pharmacy technician product verification.
3. Recognize the attributes of individuals who think critically.
4. Review examples of how to encourage critical thinking in pharmacy technicians.
None of the speakers report any actual or potential conflicts of interest in relation to these continuing pharmacy education courses.
Fee: $75 Includes course, course materials and CPE submission to CPE Monitor.
Release Date: December 13, 2022
Planned Expiration Date: December 13, 2025
Universal Activity Number (UAN): 0107-0000-22-438-H04-P
Application-based CPE Activity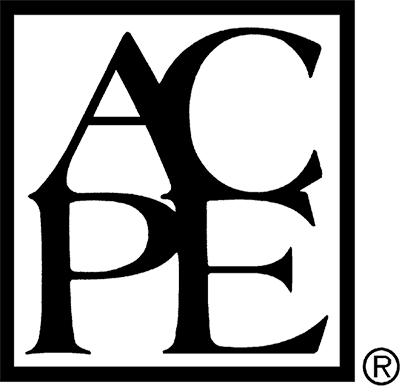 CEImpact is accredited by the Accreditation Council for Pharmacy Education as a provider of continuing pharmacy education. Obtain CPE credit by completing the course, followed by the exam and evaluation (if applicable). Once successfully completed, your course will appear in your Completed Courses tab. Access your CPE statement of credit at www.MyCPEMonitor.net.
¹CEImpact provides you with two (2) opportunities to complete the exam. The learner will not receive CPE credit after two failed attempts.
Additional information
| | |
| --- | --- |
| Duration | 6h 30m |
| Topic Designator | Immunization |
| ACPE | Yes |
| ACPE Topic | 04 Pharmacy Administration |
| Role | Pharmacist |
| Media-Type | On-Demand |
| Release Date | 12/13/22 |
| CEUs | 0.65 |
| ACPE Number | 0107-0000-22-438-H04-P |