Pharmacist-in-Charge Bootcamp
Pharmacist-in-Charge Bootcamp
This course is a deep dive into the important responsibilities undertaken by any pharmacist who accepts the position of pharmacist-in-charge (PIC).
The Pharmacist-in-Charge is the person regulators turn to when there is a complaint of unlawful activity in the pharmacy. Prepare yourself for this role – whether you are in it now or plan to be – by knowing how to mitigate your risk through systems, policies and procedures, and other proactive strategies.
Upon successful completion of this application-based CPE course, pharmacists should be able to:
1. Interpret statutory and judicial language related to the responsibilities of the pharmacist-in-charge.
2. Describe the foundational responsibilities of a state board of pharmacy.
3. Illustrate how state boards of pharmacy conduct disciplinary actions involving licensees.
4. Evaluate a legal case alleging a pharmacist's violation of federal drug laws.
5. Construct a system to screen controlled substance prescriptions for legitimacy.
6. Develop policies and procedures to assure regulatory compliance with patient education responsibilities at a pharmacy.
7. Demonstrate effective strategies to comply with legal requirements for drug use review at the point of sale.
8. Comply with legal standards for the confidentiality of patient records.
9. Supervise pharmacy technicians consistent with applicable requirements of state law.
10. Select a legally appropriate drug product for the processing of a prescription that allows product selection by a pharmacist.
11. Implement practices and procedures for extemporaneous compounding that comply with state and federal laws.
12. Create a quality improvement system to reduce the occurrence of medication errors.
David B. Brushwood, R.Ph, J.D.
Senior Lecturer, The University of Wyoming School of Pharmacy
Pharmacy Law Content Developer, CEimpact
David B. Brushwood does not report any actual or potential conflicts of interest in relation to this continuing pharmacy education course.
Course fee includes course, course materials, and CPE credit submission to CPE Monitor.
Course is non-refundable.
Initial Release Date: May 1, 2021
Planned Expiration Date: May 1, 2024
This course is provided for educational purposes. CEimpact is not a law firm and does not provide legal advice of any kind. For legal advice, please contact a licensed attorney.
Copyright 2021, CEimpact. All Rights Reserved. Any reproduction of this course without express permission is strictly forbidden.
Universal Activity Number (UAN): 0107-0000-21-127-H03-P
Application-based CPE Activity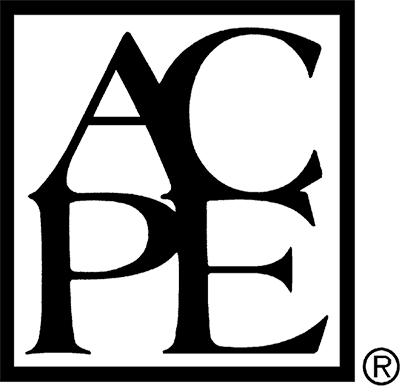 CEImpact is accredited by the Accreditation Council for Pharmacy Education as a provider of continuing pharmacy education. Obtain CPE credit by completing the course, followed by the exam and evaluation (if applicable). Once successfully completed, your course will appear in your Completed Courses tab. Access your CPE statement of credit at www.MyCPEMonitor.net.
¹CEImpact provides you with two (2) opportunities to complete the exam. The learner will not receive CPE credit after two failed attempts.
Additional information
| | |
| --- | --- |
| Duration | 14h 0m |
| Topic Designator | Disease State/Drug Therapy |
| ACPE | Yes |
| ACPE Topic | 03 Law |
| Role | Pharmacist |
| Media-Type | On-Demand |
| Release Date | 5/1/21 |
| CEUs | 1.4 |
| Rating | 4 |
| ACPE Number | 0107-0000-21-127-H03-P |