Immunization Administration Training for Pharmacy Technicians 2020
Immunization Administration Training for Pharmacy Technicians 2020
A 6-hour ACPE accredited education course intended for pharmacy technicians who are interested in learning the information and obtaining the skills necessary to become immunizers. This course follows the CDC guidelines and is HHS compliant. This course consists of 4 hours of home-study, self-directed learning, followed by a 2 hour live, virtual workshop. Pharmacy technician learners must attend the live, virtual workshop with a pharmacist immunizer present. As part of the live workshop, pharmacy technicians must demonstrate appropriate immunization technique by administering two injections to the pharmacist immunizer.
Are you an employer interested in training multiple pharmacy technicians?
Click here to enroll all of your technicians with one easy payment.
Part 1: Home-Study (Modules #1-4)
MODULE 1: Vaccine-Preventable Diseases
1. Describe the classification of commonly available vaccines in the United States
2. Recognize Centers for Disease Control and Prevention (CDC) childhood and adult immunization schedules
3. Discuss the epidemiology and pathophysiology of vaccine-preventable diseases
MODULE 2: Pharmacy-Based Immunizations
1. Discuss proper vaccine storage and handling
2. List legal requirements in your state for immunization delivery by a pharmacy technician.
3. Use an exposure plan including blood-borne pathogen directives and needle stick injury prevention
4. Discuss common adverse events associated with vaccine administration and the process for reporting utilizing the Vaccine Adverse Event Reporting System (VAERS)
5. Use an emergency plan for anaphylaxis associated with vaccine administration
MODULE 3: Fundamentals of Vaccine Administration
1. Describe proper aseptic technique to prepare a vaccine for administration
2. Identify supplies required for vaccine administration
3. Based on the immunization and patient, determine appropriate anatomic site, route of administration and needle size
4. Describe the process to administer an immunization, including patient preparation and infection control
MODULE 4: Pediatric Immunizations and COVID-19 – What Every Pharmacy Technician Should Know
1. Discuss Advisory Committee on Immunization Practice (ACIP) recommendations related to child and adolescent immunizations
2. Describe best practices for immunizing children and adolescents including site selection and distraction techniques
3. Review opportunities for interprofessional collaboration to improve vaccine rates
4. Differentiate the various COVID-19 vaccines
Part 2: Live Workshop and Assessment
Fundamentals of Vaccine Administration Live Workshop
Live Workshop, 2 hour
CEimpact holds a minimum of 2 Live Workshops each month. Participants MUST complete Modules 1-4, including the exam and course evaluation prior to attending a live workshop. Instructions to register for a Live Workshop are provided upon course enrollment. You must complete all course requirements for Modules 1-4 prior to attending the Live Workshop and Assessment.
1. Demonstrate proper aseptic technique to prepare a vaccine for administration
2. Demonstrate appropriate vaccine administration and distraction techniques
3. Demonstrate the use of universal precautions while administering vaccines
4. Describe emergency procedures for anaphylaxis and other adverse effects after vaccine administration
Need CPR Training?
ProCPR's virtual course is HHS compliant and is available for ACPE credit!
Plus pay only $49.95 after you train. Click here to access the course.
Faculty:
Miranda Wilhelm, PharmD
Clinical Professor
Southern Illinois University Edwardsville School of Pharmacy
Community Clinical Pharmacist
Elizabeth Skoy, PharmD
Associate Professor
North Dakota State University
School of Pharmacy
Facilitators for the Live Workshop and Assessment may vary. Each facilitator is qualified through CEimpact's Train-the-Trainer program.
To receive CPE Credit (self-study 4 hours; live 2 hours) and a Certificate of Completion, pharmacy technicians must complete Modules 1-4, successfully pass (70% or above) the self-study examination, complete the home-study course evaluation for Modules 1-4, participate in a live, virtual workshop, demonstrate the ability to administer vaccines using appropriate technique, and complete the live workshop course evaluation.
Technology Requirements: 
Modules #1-4 include viewing PowerPoint presentations while listening to the audio provided. You may print the handouts associated with these Modules as well. To ensure the highest quality delivery of this activity, a reliable high-speed internet connection is required. Problems may be experienced with some wireless connections where signal strength is variable or low.
The Live Workshop and Assessment is conducted over a virtual meeting platform, attendees must use a computer equipped with camera and microphone and have a high-speed internet connection.
Target Audience: For pharmacy technicians who are interested in learning the information and obtaining the skills necessary to become immunizers.
Fee Information: Includes educational programming totaling 0.6 CEUs/6 hours of continuing pharmacy education (CPE) credit, access to online handouts all modules, a CPE Statement of Credit through CPE Monitor, and a Certificate of Completion following successful completion of all activity requirements.
Pharmacy Technicians: $249.00
Cancellation and Refund Policy: Registration must be completed online via credit card payment at least one week prior to the live workshop date selected. Learners may be refunded the course fee (less a $50 administrative fee) if canceling prior to completing the course evaluation for the home-study portion of the training. Once the course evaluation is submitted, the course is non-refundable. If unable able to attend a previously scheduled workshop, contact CEImpact at team@CEimpact.com at least 2 business days prior to the scheduled live workshop to reschedule. Late cancellations will result in a $100 rescheduling fee. The entire course (Modules 1-4) must be completed within 6 months of initial course enrollment.
Prior to participating in the live workshop, participants must complete the online Modules #1-4 (detailed below), score at least 70% on the 20-question examination covering Modules #1-4, and complete an evaluation regarding the self-study materials. Participants must also attend the live workshop and demonstrate proper vaccine administration technique.
Prior to immunizing, pharmacy technicians MUST ensure they have met any additional requirements set forth by the Board of Pharmacy in their state relative to pharmacy technicians as immunizers. This may include obtaining and maintaining certification in the American Heart Association or the Red Cross Basic Cardiac Life Support Protocol for healthcare providers (or obtain it before the live workshop date) prior to receiving your Certificate of Completion.
Pharmacy Technicians in New York and Massachusetts: Please be advised that this course may not be accepted in your state due to restrictive policies regarding immunization education and training. Please contact your Board of Pharmacy for details prior to purchase.
Copyright© May 2020
Release Date: December 30, 2020
Planned Expiration Date: December 30, 2023
Universal Activity Number (UAN): 0107-0000-20-364-H06-T
Application-based CPE Activity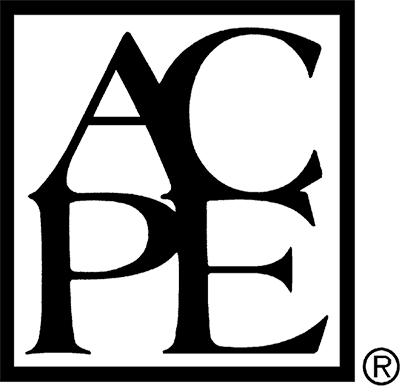 CEImpact is accredited by the Accreditation Council for Pharmacy Education as a provider of continuing pharmacy education. Obtain CPE credit by completing the course, followed by the exam and evaluation (if applicable). Once successfully completed, your course will appear in your Completed Courses tab. Access your CPE statement of credit at www.MyCPEMonitor.net.
¹CEImpact provides you with two (2) opportunities to complete the exam. The learner will not receive CPE credit after two failed attempts.
Additional information
| | |
| --- | --- |
| Duration | 4h 0m |
| Topic Designator | Immunization |
| ACPE | Yes |
| ACPE Topic | 06 Immunizations |
| Role | Technician |
| Media-Type | On-Demand |
| Release Date | 12/30/20 |
| CEUs | 0.4 |
| Rating | 4 |
| ACPE Number | 0107-0000-20-364-H06-T |