It may seem bizarre, even surreal, but sometimes people intentionally use pharmaceutical products to kill other people. In these cases, the murder weapons are medications obtained from a pharmacy where their intent was drug therapy. And sometimes pharmacists can be held accountable.
This course explores cases where pharmaceutical products were used by criminals to kill people, identifies people at risk of intentional harm by pharmaceuticals, and outlines best practices pharmacists should put in place to protect people from harm.
In this 15-hour Pharmacy Law course, you'll learn:
Elements of a crime and the pharmacist's role in detecting and preventing crimes

How pharmaceutical products have been used by notorious criminals in the commission of serial murders

Hazards that pharmaceutical products present to vulnerable persons who are in harm's way
Upon successful completion of this knowledge-based CPE course, pharmacists should be able to:
1. Describe the background of the United States criminal justice system.
2. List the sources of law in the US system.
3. Discuss the seven basic legal principles that underlie the commission of a crime.
4. Describe the process for location of criminal laws in federal and state statutes.
5. Distinguish between criminal, administrative, and civil legal proceedings.
7. List the most common and powerful defense arguments in a criminal proceeding.
8. Describe the role of the local police department, and the relationship of the local police department with federal law enforcement agencies.
9. List the steps undertaken in the prosecution and defense of a criminal case.
10. List and discuss different types of evidence that are used in a criminal case.
11. Describe the types of crimes that have been committed by health professionals within a health care setting.
12. Describe the crimes that have been committed by those who prepare and distribute unapproved new drugs.
13. Discuss the avenues through which drugs can be diverted from a healthcare setting and then used as weapons to commit crimes outside a healthcare setting.
14. List the drugs that can be used as poisons in commission of the crime of murder.
15. Describe the balance that must be reached in the provision of necessary opioids for the treatment of chronic pain and the prevention of unintended deaths due to prescription drug abuse.
16. Discuss the circumstances under which the commission of an error in healthcare can be viewed as a criminal act.
17. Explain burden of proof in a criminal case.
18. Design a risk reduction system that will detect criminal activity of healthcare personnel who intentionally use pharmaceutical products to harm patients.
19. Describe a program that will reduce the zone of risk so that pharmaceutical products under the control of the pharmacy department are not removed from the healthcare setting and used to harm persons known to healthcare personnel.
20. Present a seminar to health care providers on reducing the risk that pharmaceutical products will be used to intentionally harm a person as the instrumentality of a criminal act.
21. Develop a system for detecting deadly drugs within the drug distribution system and the use of strategies that will reduce the risk of harm from these deadly drugs.
22. Describe the emerging field of forensic pharmacy.
23. Supervise a crime scene in which pharmaceutical homicide is suspected.
David B. Brushwood, R.Ph, J.D.
Senior Lecturer, The University of Wyoming School of Pharmacy
Pharmacy Law Content Developer, CEimpact
David B. Brushwood has no relevant financial relationships with ineligible companies to disclose.
Course fee includes course, course materials, and CPE credit submission to CPE Monitor.
Initial Release Date: November 1, 2022
Planned Expiration Date: November 1, 2025
This program is provided for educational purposes. CEimpact is not a law firm and does not provide legal advice of any kind. For legal advice, please contact a licensed attorney.
Copyright 2022, CEimpact. All Rights Reserved. Any reproduction of this course without express permission is strictly forbidden.
Universal Activity Number (UAN): 0107-0000-22-398-H03-P
Application-based CPE Activity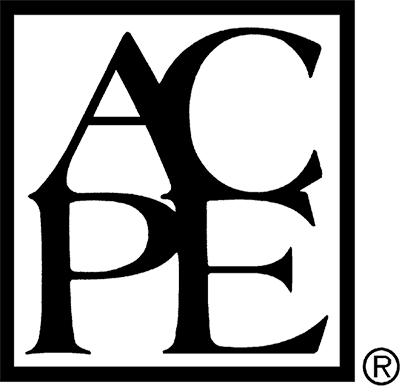 CEImpact is accredited by the Accreditation Council for Pharmacy Education as a provider of continuing pharmacy education. Obtain CPE credit by completing the course, followed by the exam and evaluation (if applicable). Once successfully completed, your course will appear in your Completed Courses tab. Access your CPE statement of credit at www.MyCPEMonitor.net.
¹CEImpact provides you with two (2) opportunities to complete the exam. The learner will not receive CPE credit after two failed attempts.
Additional information
| | |
| --- | --- |
| Duration | 15h 0m |
| Topic Designator | Law |
| ACPE | Yes |
| ACPE Topic | 03 Law |
| Role | Pharmacist |
| Media-Type | Written |
| Release Date | 11/1/22 |
| CEUs | 1.5 |
| Rating | 4 |
| ACPE Number | 0107-0000-22-398-H03-P |